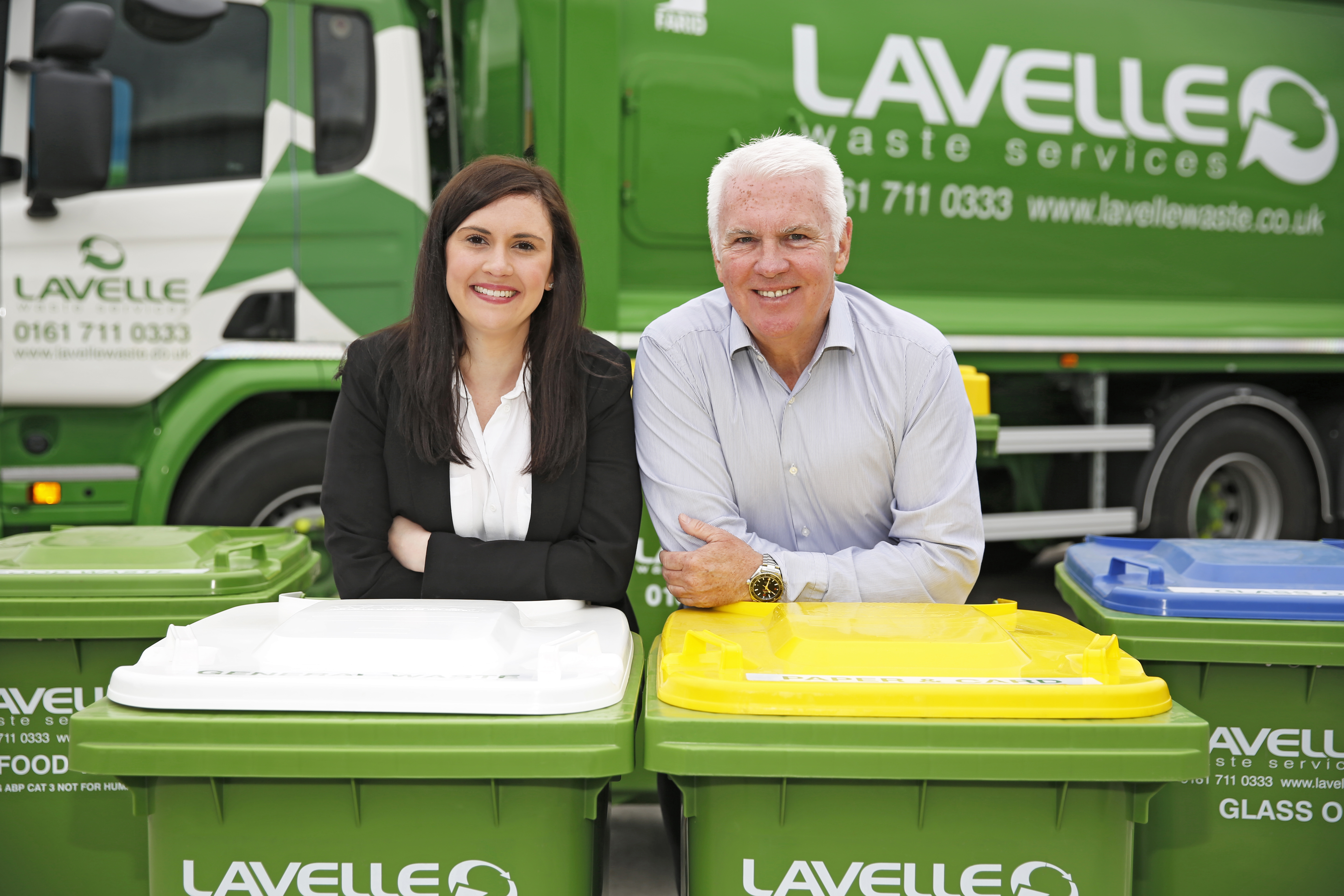 The Story So Far
As formally one of the largest independent recycling companies in Manchester. Lavelle and Sons are making a comeback, 15 years after last trading.
Now in our 3rd generation, our company has been set up by Craig and Emma Lavelle, the son and granddaughter of its original founder, operating as Lavelle Waste Services.
Established back in 1976, on Churchill Way in Trafford Park, Lavelle and Sons, at its height, had a fleet of 30 vehicles, 65 staff and a turnover of £6.5million before It was eventually acquired by a national waste management company in 2001, after 25 years of trading.
With a family legacy steeped in the recycling industry, it was no surprise we would set up another recycling company.
Both Craig and Emma have been in the recycling industry for several years. Craig for over 30, managing and owning various recycling businesses. And Emma, going straight into the recycling industry at a local waste management firm as a Transport Administrator and working her way up to a Transport Manager, completing several work-related qualifications along the way.
Craig explained, "The industry has been a part of our lives for as long as we can remember – skips, transport and recycling, it's all second nature to us. The thought of being able to continue the family tradition and reignite the family name is something we'd thought about for years."
"We've had an unbelievable start to the business, far exceeding our original projections, and are now looking to steadily grow the business further. Our focus for growth is on service, identifying local high street businesses, retail parks and offices that we can help recycle better"
Currently we are only operating within Salford and Bolton, but have big plans for future growth. For further details about our new venture or discuss how we might be able to help your business, contact us on 0161 711 0333.